Grass Cutting

Nothing looks better than a freshly cut lawn.

All mowers used are to a high industry standard, give a superb cut and aim to leave your lawn with a classic and impressive finish.
Regular work & one-off jobs
Grass cutting
Hedge trimming
Garden tidy-up/clearances
Removing Ivy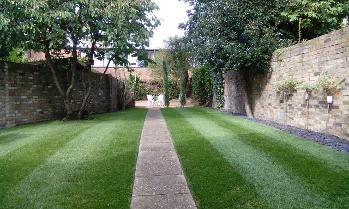 Above is an example of a landscaping project and regularly maintained garden in Haddenham, Cambridgeshire.
Hedge cutting
Keeping your hedges cut regularly will encourage fresh new growth, resulting in a thicker healthier looking hedge. A great way to instantly improve the outlook of any property.
Weekly, fortnightly or monthly visits
Gardening service in Cambridge, all types of garden maintenance undertaken
Garden services Cambridge - Gardener Cambridge - Gardening service Cambridge - Garden maintenance Cambridge - Gardening services in Cambridge
Copyright 2018. By accessing, viewing or using this site you indicate that you understand and agree to the terms & conditions. See here for T&C's